KIDS RACE 1KM
Start Time: 13:00
Start/End: King George A΄Square
Description of the route: Flat route of 1km distance. which moves along part of the Half Marathon route.
Race course:
1. Start on King George A΄ Square towards Corinthou str (heading towards Athens)
2. Left turn on Ermou str
3. Left turn on Othonos and Amalias str
4. U- turn shortly (25 m after, Gerokostopoulou str. on Othonos & Amalias str (opposite
direction towards Athens)
5. Right turn on Ermou str
6. Right turn on Korinthou str
7. Finish at King George A΄Square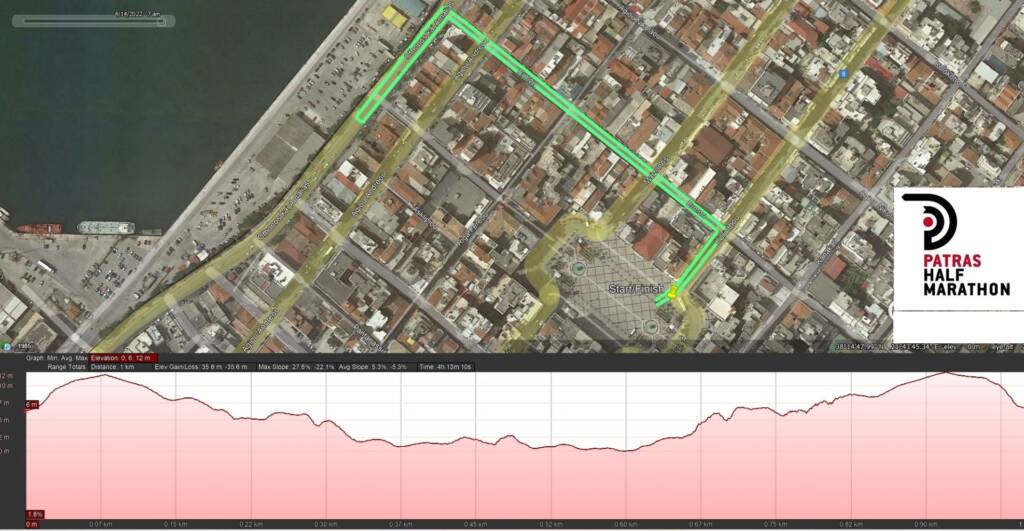 Eligibility
In the Kids race 1km, children must be between 6 and 12 years of age .
Participants must fully and unreservedly accept the terms of participation in the event and will run at their own risk, while they must have recently undergone medical examinations, so that their ability has been confirmed to take part in long-distance races.
The registration of all runners under the age of 18,  must be submitted by their supervising guardian. By submitting the related registrastion form, it is considered that the guardian's consent has been given for the participation in the race.
All finishers will receive a commemorative medal and a digital certificate.
The Kids Race packet contains:
• Bib number with integrated timing chip
• Safety pins for bib number mounting
• Medical support at the start, along the course and at the finish
• Bottled water and fruits at the finish
• Commemorative medal and a digital certificate.
Participation in the Kids Race is free of charge!
Race packet pick-up
The secretariat of the organization and the delivery of the race kit of the participants will be hosted at the premises of PELOPONNISOS newspaper at 206 Maizonos Street and Papaflessa in Patras. The publishing group of the oldest regional newspaper opens its doors to welcome more than 2500 runners from Greece and abroad to the foyer area.
The secretariat will operate on the following days and hours:
• Friday 5/4 16:00 – 20:00
• Saturday 6/4 10:00 – 18:00
The secretariat will also operate on the day of the race in King Georg A square from 7:30 a.m. exclusively for runners who have completed registration and have with them the official email of the organization (electronically or in print) with their participation number.
No new registrations will be made on the day of the race.
The participation package will be received in person by showing proof of identity or the official email of the organization.
Collection can also be done on behalf of a third party by presenting the corresponding confirmation email in electronic or printed form.