Peloponnisos newspaper
Since July 10th 1886, date of the first edition of the newspaper "Peloponnisos" it is the longest running newspaper of Patras and one of the longest running in Greece. As a daily paper for over a century it has developed into one of the most important journalistic organizations in Greece and the leading regional, as a group of companies including a daily paper, a Monday paper, magazines, radio station, website pelop.gr and many more.
Chief editor since 2012 is Mr. Theodoros Louloudis, contributing decisively to the dynamic development of the group.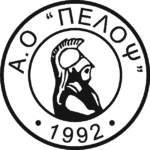 AO PELOPS PATRAS
AO Pelops Patras was established as a sports association in 1992. In the pan-Hellenic evaluation of SEGAS it has reached the 14th place (2022), out of a total of 300 participations, which is the result of the excellent team building management accomplished in the recent years.
Further to the promising present and future, from the nursery of Pelops many of its athletes rose to the elite class, participating in world and European championships, amassing the astonishing number of 105 medals in Panhellenic championships.
Ηead coach is Giorgos Michalopoulos and the president is Sotiris Bilianos.

Region of Western Greece
Western Greece Region is one of the 13 Regions of Greece, one of the largest in area, including the prefectures of Achaia, Ilia and Aitoloakarnania. It occupies an area of ​​11,336 sq.km, its population amounting, according to the 2011 census, to 643,000 inhabitants. The largest city and capital of the region is Patras.
The region of Western Greece has a human development index of 0.861 units sixth in order of development, in the Greek territory.
The Gross Domestic Product of the Region of Western Greece was €8.3 billion in 2018, amounting to 4.5% of the Greek economy.
Since September 1st 2019, the Regional Governor is Nektarios Farmakis.